The park that we visited today is called Thunderbird. This is where they held the Phoenix Am this year.
Everyone was a little slow moving at first from being so sore and tired, but the session turned out being super fun.
There were definitely a some kids getting in our way, but we also kind of took over one bowl section of the park for photo and filming session... oh yeah...some people still rollerblade in Arizona too..
Here's our friend Alec again...
Ian was filming...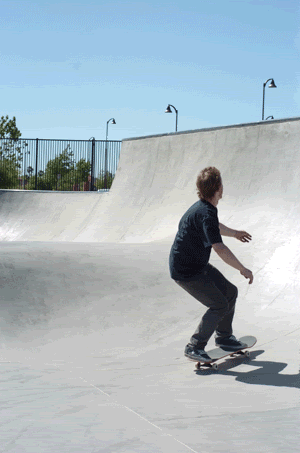 After the Thurderlord park we decided to get some grub and try to find this ditch we heard about...Found it!
Tomorrow we travel back to LA.. I will probably take some photos on the drive home..Thanks for tuning in!