What a day- Just got done eating dinner...my legs feel like noodles and I still have a layer of dirt on my skin from the parks we skated today. Let's just start off the day at 8:30am- I woke up, got crispy...and layed out by he pool for about an hour.
Eventually everyone woke up and decided they would lounge as well...
Little "E" was keeping it mellow
Breakfast of Champions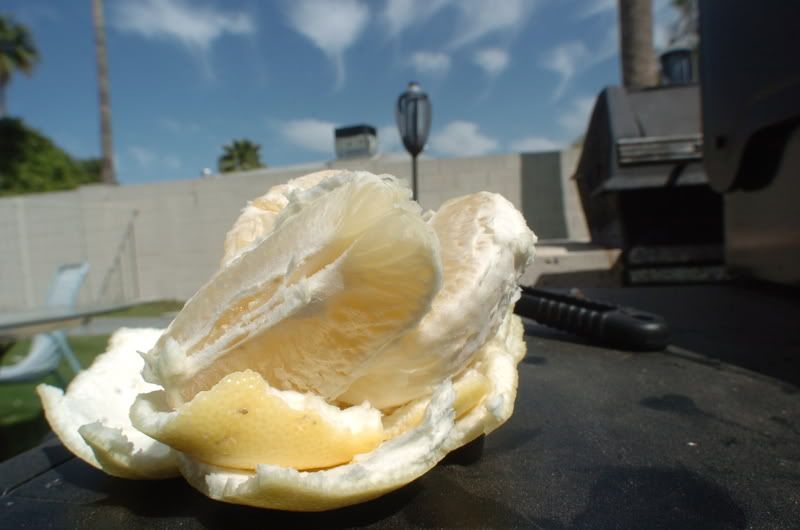 Picked this off a tree in our front yard...it tastes like a grapefruit, but was more like an orange
The Chandler Skate Park was the first stop of the day...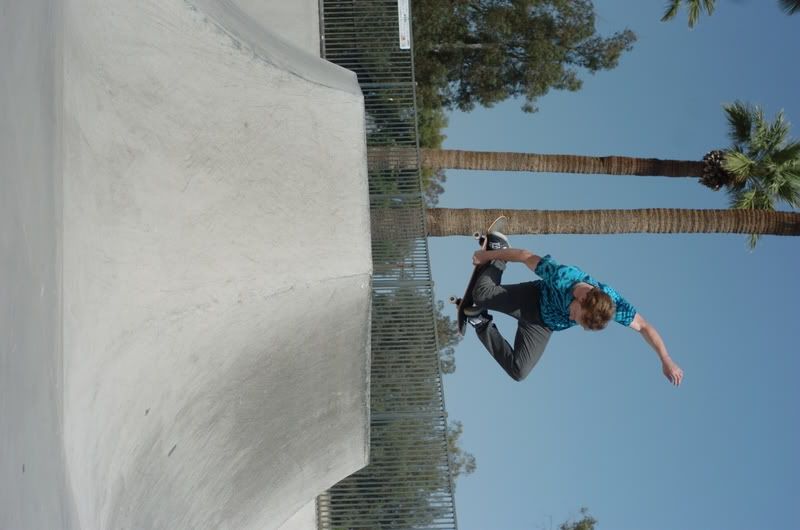 Alec- Steezy tuck-knee
Pitbull and A. Beck doubles on the volcano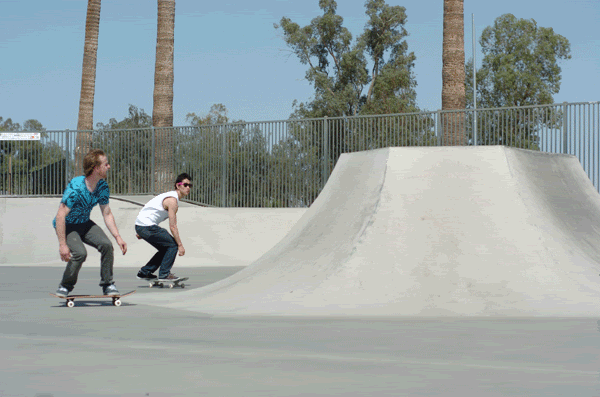 First sequence of the trip...
Little "E"- Gap to Smith
After the Chandler Park we went to Cowtown Skate Shop in Tempe near ASU. We asked about some street spots but didn't get much help...so we just skated around for a bit...got kicked out...checked out a Hippy shop with tons of Tie-dye and incense.
The next park on the map was the Tempe Skate Park, which so far, is the group favorite...
Rob Welsh was there trying to switch front bigspin this euro gap to manual...Ian had to take him out though...
Ian Edwards- Tre flip Manual
It started getting dark, but Alec was starting to get gnar on the clamshell...
Back Crail Slide
Tuck-knee bowl-to-bank transfer
That's all for tonight...see you guys on the Day 3 POST-