Today is a sad day...it was unfortunately the last Sunday I am going to have off for a while.
That's right ya'll, Broah is back in school and won't be snapping photos quite as often anymore.
This morning woke up at around noon-thirty along with the rest of the 825 crew...Mikut, Posey and Leo all crashed at the house and woke up ready to skate..except for Leo, who decided to go get tubular at the beach instead.
Anyways...here's what went down at SaMo High....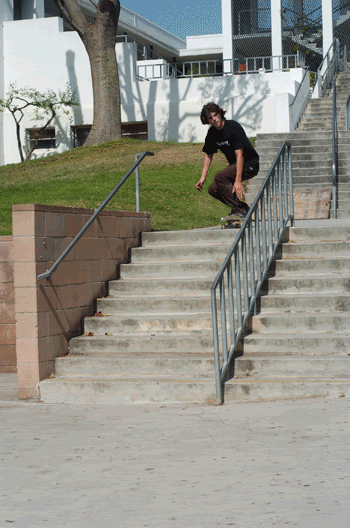 Jeff Mikut- Back Lip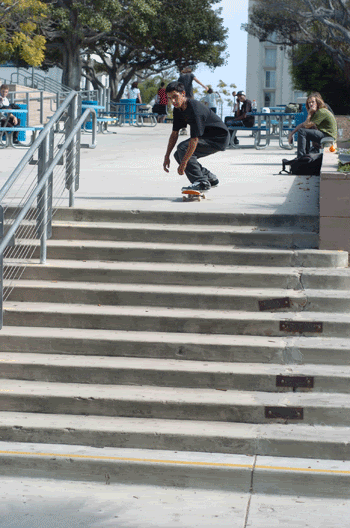 Richie Amador- Front Shuv
After snapping my 3-ply bamboo deck I went down to the "Z" and set up a 5 ply one...then went to pick up Evan to meet the rest of the crew back in Downtown- Wild Power!!
The Transitions kids were there with Marasco- laying down the ledge tricks...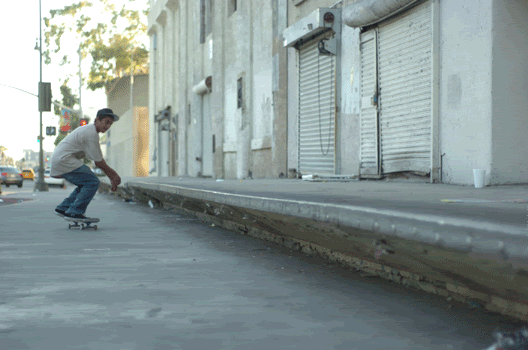 Money Fiti- Smith grind hardflip out
Tony Montgomery- Back 5-0 tre flip out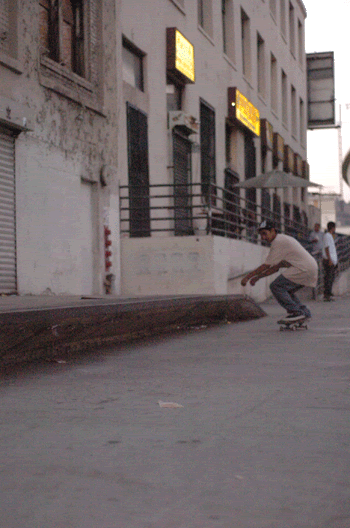 Money- Fakie 5-0 front shuv out
"
Thanks for visiting "the tog"- will hopefully update sometime in October! Later ya'll.
Wild Power DVD coming soon to a skate shop near you....