Here are the sequences I shot of Justin Cefai during the 30 minute technical obstacle jam session.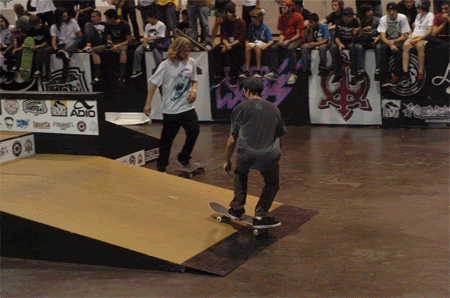 Kickflip Nose Manual- Euro Manny pad
Justin performs his signature trick as published in this months issue of Automatic Mag!
Fakie 5-0 fakie flip out
Switch nose manny fakie flip out
.....and the banger that non e of the judges saw...
Fakie 5-0 fakie tre flip out
Check back soon for the rest of the coverage