So the time has come... it has definitely been about 2 months since I have posted, I have just been partying and getting lazy about animating all these sequences...anyways. Here is what you have all been waiting for.
The photos from Bob's house are not being released just yet, but here is a little taste for y'all.
Jaws threw down and will hopefully be super stoked to see this sequence up on "the TOG"...
Jaws- 540 indy grab
Here is a still from Lincoln middle school...Fish-I crew...back in full force.
Evan Edwards- Gap to front 5-0
Here are some shots from a spot that is new to me- I guess it's called he Palisades bowl...big ups to Mr. Danny Supa for tipping me off to the spot...Tislam and Evan handled business...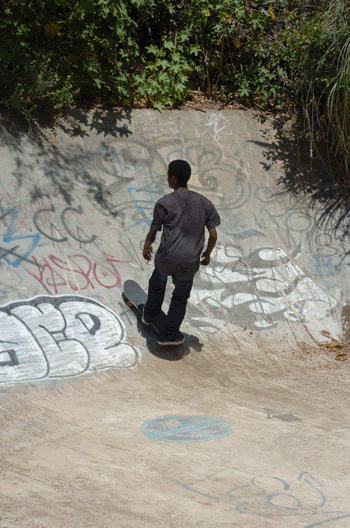 Tislam Smith- Frontside Flip
Tislam Smith- Kickflip Fakie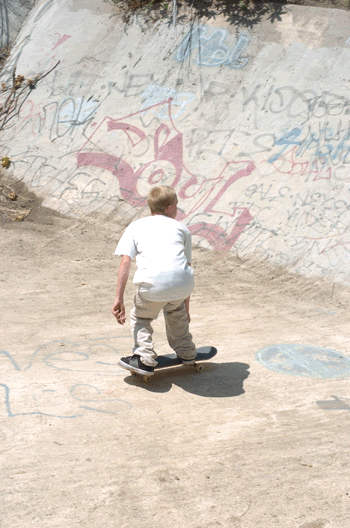 Little E- Noseblunt
Alec Beck destroys parks as we all know... but anyone who has been to the Culver City Skatepark understands the gnarliness of this technical transition trick...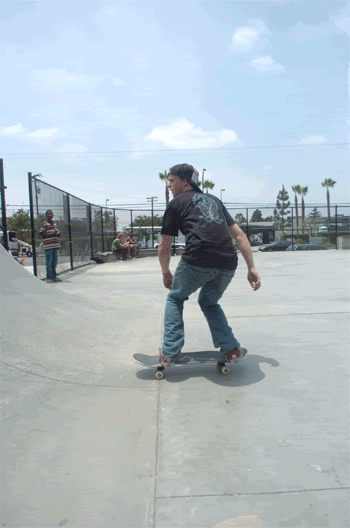 A. Beck- Noseblunt nollie flip
Another day at SaMo High School...more groms throwing themselves down the Greek gap while the old guys hang out in the bleachers shooting photos, video taping, and figuring out new ways to skate the ledges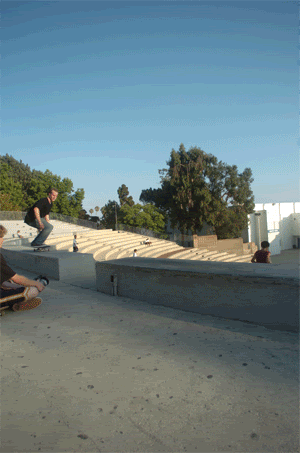 Alec Beck- Full Cab lipslide
Some of you may know that the ZJ Boarding House skate team qualified for the X-Games this year...and thats about all that happened...Alec, Jake, Evan, and McNuts skated really well, but United pulled some insane tricks knocking us out of the contest. Bottom line- we got to skate the X-Games course and it was pretty cool.
Jake Eames- Heelflip tailslide at the X-Games
Here is a new twist on an old spot- not disclosing the location...if you wanted to know bad enough you could probably find out...
Sean McNulty- Kickflip Back 5-0 to 180 into the bank
Had to put up a banger for the 50th post...considering the fact that this guy did this trick down a bigger set makes it completely usable for Broatography...
Richie- Fakie Heel
To end off the post this week here a video that Ian threw together of our Arizona Skatepark footage, which of course we all remember from a post back in April...nice job Scum Dawg... and Happy 21st birthday!