It is only proper to pay tribute to "Broahtography Lauched" (post #1) with some SaMo High sequences. It was just another day of snapping when Marasco told me that some kid was about to show up and throw some tricks down the Greek that had never been done. I thought to myself...is that even possible? I thought everything had already been done, but Carlos Lendal proved my theory wrong...
Backfoot Flip
Finger Flip
So this next sequence was taken the night of the Digital Skateboarding premier of "Imagine" at the Volcom skatepark. JC was on the scene!!
Wallride Blunt To Fakie
If you didn't already know, there were about ten 7-11 stores across the USA that were converted into Kwik-E Marts to promote the Simpsons Movie. One of these 7-11 stores just happened to be on Venice Blvd. at a spot we have all seen before. I just wanted to have a couple of sequences with the Kwik-E Mart in the background.
I somehow convinced Austin to dress up like Bart Simpson...fucking EPIC!!
Austin- Feeble 180 out
...and of course the 20th Post Anniversary wouldn't be complete without a little Broah in the action. Notice Bart and Milhouse on top of the building. I went and got a Squishee after I landed this trick.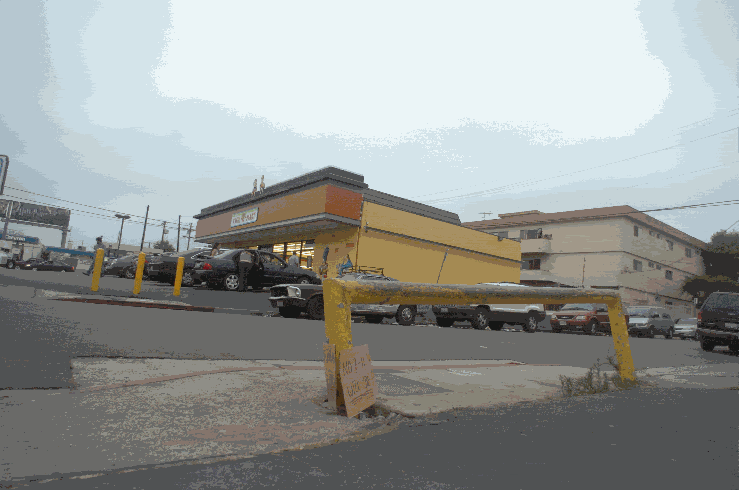 Boardslide to fakie