Holy crap people! I must say that I am really into these super-pro skaters building skate plaza's in public parks. This one is insanely epic - replicas of sick spots, rails, manny pads, ledges, tranny, a pole jam, a pyramid hip... I only shot a few sequences as it was 90 degrees out and I got food poisoned the night before- Jack-in-the-Box, never again!
When I got there the Sylmar rail/stairs session was already underway. I only skated for a few minutes when I realized I would be missing some proper tricks going down if I didn't start shooting photos. One of our ZJ Team Riders, Brendan was putting it down for the crowd!
Brendan Hayward- Noseblunt
Minutes later he fired this one off..
Brendan- Nollie Backside Flip
9 Star team rider Matt "Ziggy" Lemont was killing it for sure... ended up giving him a ride home from the park, but only cuz he landed these tricks.
Ziggy - Hardflip
Ziggy - Back bigspin
Little "E" was on the scene as well after coming off of 2 days being sick..
He did a crooks too, but I didn't shoot it... ooops- sorry E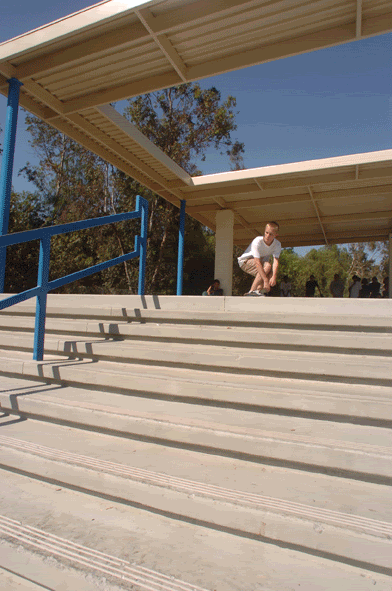 Evan Edwards- Backside 50-50
Hammer time on the ledge!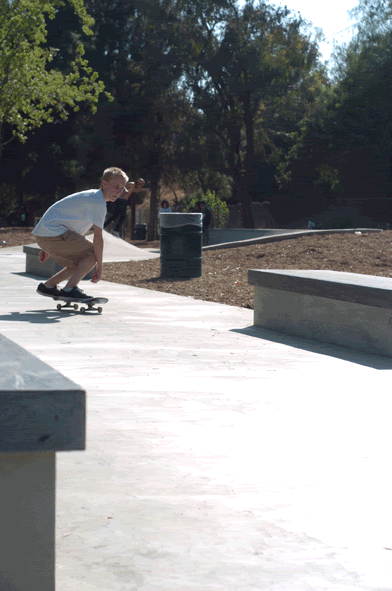 Evan Edwards- Tailslide 270 out
Thanks for scoping out post #69 - barely got that one in there for June... stay tuned for more gnarliness in post #70 - Peace out ya'll!