On Thanksgiving skateboarders are able to skate spots that are usually off limits.
We had to take advantage of this phenomenon, so here is the Turkey Day post!
Hendy, you are a maniac. Holy Cranberry Sauce Brother!
The Santa Monica Business Center is usually a bust within a minute and a half. Today we got to skate this artsy spot at Wells Fargo without being bothered.
Kickflip Fakie
The Nikon Service center was unfortunately closed today, but lucky for us it gave us an extra 15 minutes so this trick could be accomplished.
Lengthy Manual
The Inglewood Skatepark was kinda crowded, but after a little mini-ramp slashing Brad was ready to handle this tennis court hip right outside the park.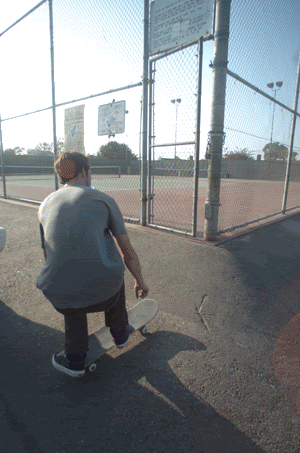 Backside Flip
Back 360
Last spot of the day was the infamous 2-stair grinder at the Lincoln cannibus club- which also happened to be closed today. Good show Hendy, good show...
5-0 shove it out