Dan "the Man" Mancina, is my roommate. He shreds harder than most people around and it's about time for a tribute to this mid-west legend. Ladies and Gentlemen..
--->THE DTM POST<---
DTM uses this structure, originally designed by Jean-Michel Basquiat to be an oversized set of binoculars, as a drop in on a Wednesday at 11:30am on Main St.
Earlier that day, DTM dropped in on another structure that stands in front of Cha Cha chicken on Pico Blvd, near the Pier. Note the steezy ride away into the street.
This proves my theory that Dan is actually suffering from a split personality disorder.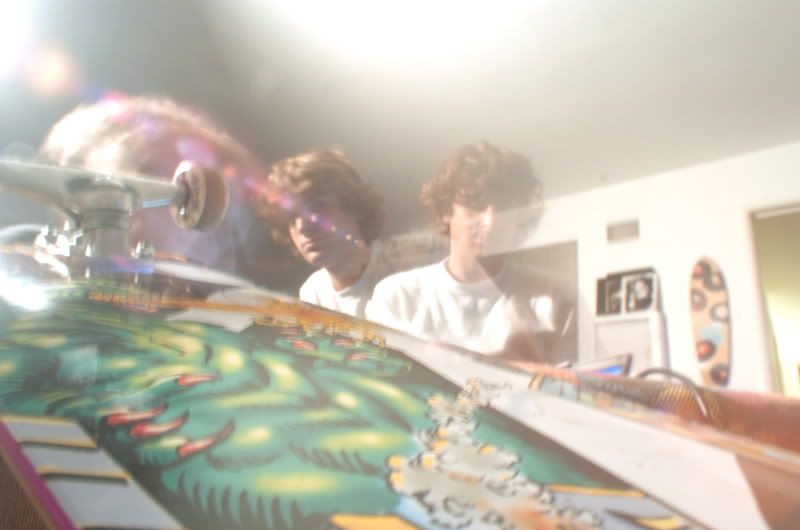 And last, and definitely worth the time looking at this post...DTM on the curvy ledge.